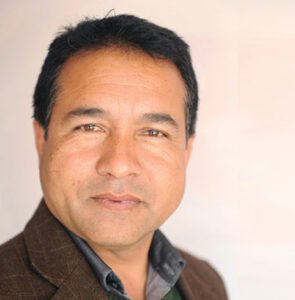 I feel immensely delighted to express my words of gratitude to all on behalf of ABS. Personally, I feel blessed to be the part of this academic institution. However, there were several ups and downs the school witnessed before it stood as a firm organization.
Indeed, it has a big challenge to advance further as an example of systematically run organization. As a leader, at this moment I duly express my heartfelt thanks to everyone for their outstanding support especially in hard times. Basically, we are committed to provide the service of education in our society. In order to uplift its all-round qualities and to impart values in education, we have set them under clear objectives. The improvement of physical infrastructure, adaptation of recent teaching and learning methods, hiring skilled professionals and a well-rounded program of ECA are thoughtfully applied. For preschool program there is CPS (Complete Preschool System), based on STEAM. It is conducted and supervised by the Lawanya International. This program provides not only training to the teachers and guide students learn better but also organizes parent workshops for understanding importance of their role to nurture child's education. CPrS is extended program of CPS, and has been launched up to third grade. The school has initiated special forum for its past students and for the community, who wishes to support ABS under Friends of Alpha Trust (FOAT). Therefore, the expertise earned by each individual student and their interest to serve community could be multiplied immensely. We believe that the feelings of gratefulness and compassion, must be embodied into the inner core of an education system. Education should be able to sow seeds of an inner peace into the human mind. Thus, the ABS lays every effort to explore each individual's ability for their unlimited possibilities.
– Thank you
Alpha Boarding School Pokhara-16, Lamachaur was established in the year 2045 B.S
(1988 AD). From the day of its inception, it has been imparting the need of caring and
loving environment to the young learners.
– The school runs its academic programme from Kindergarten to High School level abided
by the government rules and policies. Furthermore, the school has pioneered the role of
private sector to upgrade educational improvement of this particular area.
– Late Deepak Bomzon, a Darjeeling born Nepali envisioned it.
– He had worked as a teacher in different schools of Nepal before establishing it.
– The school celebrated its glorious 25 th years of its establishment in the year 2070 B.S.
However, for the best educational practices, the school has a culture of collaboration
with different organizations. As a result of this collaboration with British Council during
2016-2019, the school was awarded with ISA Award (International School Award).
– The school was also awarded the title of Most Innovative Project
– Besides academic activities, students have brought home prestigious medals and
trophies in the school competing in different district level competitions too.
– With the motto "Towards Light", the school has plans to fulfill the need of value-based
(Sanskaryukta) and transformational education to all.
 Loving and caring environment
Well trained team of teachers
Conducive and safe structures for young learners
Sports facilities (Volleyball & basketball courts, TT, Badminton, Handball, etc.)
Transport service and hostel facilities
Centrally located at the heart of Lamachaur
Arts, music and dance classes included as co-curricular activities
Well-equipped and fully automated library and labs
A Pioneering School run by an enthusiastic team of people committed to social services
Newly launched programs of CPS and CPrS for preprimary and primary level